How much time does it take for SEO to work?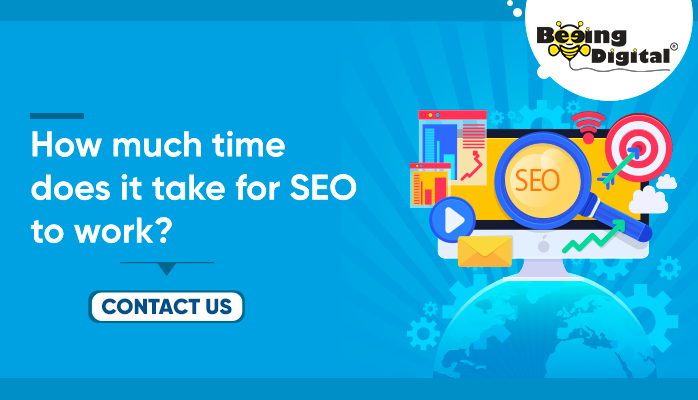 By: Beeingsocial
Date: Jun 22, 2022
Category: SEO
Getting results from an SEO is a slow process.  It takes a lot of time for the SEO to settle on the web. On an average, it takes about 6 months for a brand new website, for an SEO to work. For an established website, it takes about 6 months to 1 year for the things to get rolling and to get in a rhythm.
Stating the example of a marketer, it took him about 9 months to get decent rankings. With a percentage increase of 10% to 20%, the rankings increased slowly overtime.  The move from the second to the first page was faster as compared to moving towards the top rankings on page one. As we begin to rank upwards, the search traffic begins to go down. A good placement is required to see traffic. SEO works well and fetches good results as long as you give it time. One cannot get results in a week's time or so.
Buying a decent aged domain is a good idea. One should make a lot of changes and adjustments with the domain. Once the customisation is done, the traffic on your website will go up tremendously. You might have an older domain which has a fairly decent domain authority and redirect it to a newer domain to increase traffic on your website. Continuing to remodel the website is very important. One should add new features such as transcribing content or adding internal links in order to pull more traffic.
Having consistent brand queries is very important. One should include high brand keywords to increase traffic. But the key is to have a consistent brand value of your product or services otherwise your traffic will begin to sink again.
Lastly, if you are not confident with your in-house SEO resource, going to an SEO consultant is a good option. It can help you set up the SEO and get things going.